BMW Of Tulsa: BMW Dealers in Tulsa
Is this your Business?
Customize this page
Claim this business
Sales Hours
9:00 AM to 8:00 PM
Parts Hours
7:00 AM to 6:00 PM
Service Hours
7:00 AM to 6:00 PM
Service
Monday
Tuesday
Wednesday
Thursday
Friday
Saturday
Sunday
Sales
9:00 AM - 8:00 PM
9:00 AM - 8:00 PM
9:00 AM - 8:00 PM
9:00 AM - 8:00 PM
9:00 AM - 8:00 PM
9:00 AM - 7:00 PM
Closed
Parts
7:00 AM - 6:00 PM
7:00 AM - 6:00 PM
7:00 AM - 6:00 PM
7:00 AM - 6:00 PM
7:00 AM - 6:00 PM
7:00 AM - 6:00 PM
Closed
Service
7:00 AM - 6:00 PM
7:00 AM - 6:00 PM
7:00 AM - 6:00 PM
7:00 AM - 6:00 PM
7:00 AM - 6:00 PM
7:00 AM - 6:00 PM
Closed
About BMW Of Tulsa
Top BMW Dealer in Tulsa
BMW of Tulsa is proud to be the go-to BMW dealer in Tulsa, offering drivers top of the line options directly from our showroom floor. When you want the picture of luxury, only one manufacturer can satisfy those requirements. Our primary offering has always been new BMW models – however, we're also one of the leading used BMW dealers in Tulsa. Regardless of whether you're in the market for something brand-new or gently used, don't search for "BMW dealer near me" because you already have one.
Quality Used BMW Dealer in Tulsa
Did you know that sometimes it pays to shop at a used BMW dealer in Tulsa? A used BMW provides excellent value, and the chances are high that you'll be able to get top value for your used BMW if you decide to sell or trade later. We provide several tools to help streamline the buying process, including our helpful trade valuation tool and more!
The BMW of Tulsa dealership is your local luxury car dealer, offering BMW luxury cars and SUVs for sale and lease in the Tulsa, OK, area. Whether you're looking for a great offer on a new, used, or certified pre-owned vehicle for sale, you're sure to find something special at BMW of Tulsa.
Dealership Services - Service, Finance, Cash For Car, Sales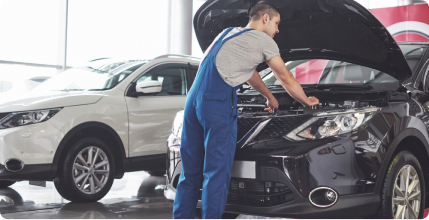 Your Auto Service Is Our Duty
Want the genuine price of general service and spare parts? Just fill the form on our website for any auto service you'd like to have. Our best mechanics will provide services like tyre and suspension check, engine and oil filter replacement, AC services, battery check, oil service and body painting, etc.
Service Specials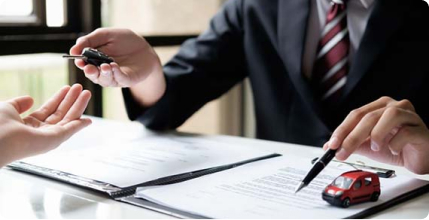 Innovative Financial Alternative
With us get the perfect financing facilities with our wide pool of financial resourcing schemes to choose from while buying a car like car loan disbursal at lowest possible rate of interest, leasing schemes with flexible monthly instalment schemes, warranty claim assurance and special discount on car funding offers.
Vehicle Financing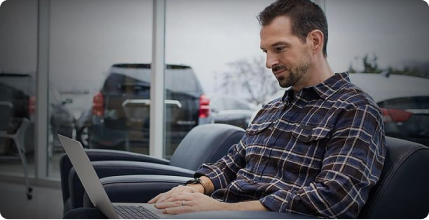 Let Used Car Be Out And Cash In
We welcome automobile of all kinds ranging from SUVs, cars to vans, and jeeps. Just within a few minutes, you'll get rid of the junk or your second-hand car in exchange of the payment we'll provide you via cash. Not only this checkout the amazing discounts and special offers of prompt payment on our website. Book the deal near you.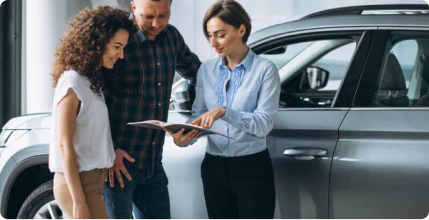 Best Price on Cars USA
When you shop for next car with us, you can expect nothing less than exceptional customer service and the peace of mind that comes with purchasing a well-maintained vehicle. Our team of experts has thoroughly inspected each and every used car in our inventory to ensure that it meets our high standards for performance and reliability. Browse our vehicle inventory now
Certified Cars
Review From Google (Most Relevant)
Alex at BMW of Tulsa was really great. He was extremely helpful and knowledgeable. He kept me updated on the progress of my service and was just overall friendly. I'm not sure how long he's been a service advisor, but he's doing a fantastic job. My service was a simple oil and filters, but it was reasonably priced and about as fast as you'd expect at a dealership.
Highly recommend this dealership!! I just bought a beautiful 2014 Infiniti SUV here. Awesome staff, they were all so professional, friendly and helpful. My sales person was Billy E. and he was fun, upbeat and energetic through out the whole sales process, even when I told him I had poor credit! Todd the Finance Director was able to obtain a great finance deal at comfortable monthly payments and on top of that, he made the signing process very simple and easy for me. If I could give more stars to this facility, I definitely would! Keep up the amazing customer service!
The quality workmanship is the only thing I can give a positive review about. Made an appointment months in advance with Tulsa BMW to perform multiple areas of maintenance on my X3, including some new tires. Talked to Brad in parts one full week before my appointment to confirm 3 tires for my car would be in stock. I was told by Brad that "the 3 tires are not only not in stock, but are no longer even manufactured." He continued to assure me that he would still somehow find 3 tires for my car by my appointment time a week later. I trusted that. One week later I come to my appointment. They talk me into getting a full, matching set of tires (4 tires, total) because they're running a special. I asked my service advisor "do you even have 4 tires in stock, because I had Brad make sure there would be 3 here by today, not 4." My service advisor called to check on that, only to be informed that there were NO tires available for my car. Imagine my surprise and frustration. Brad had seemingly completely dropped the ball on the whole thing. After making some calls, BMW informed me that they finally found some tires (a full set), but they wouldn't be arriving for 2-3 days. Melissa, my service advisor, then told me that she wouldn't feel comfortable having me drive my car with the poor condition my tires were in, so she was going to try to find a loaner car for me. While this was not ideal for me (since I hadn't planned on service taking multiple days, and it wouldn't have had Brad not dropped the ball and actually done his job when I called him the week before, at which point he could've located and had tires shipped, making them easily available by my appointment date), it was better than nothing, because I had multiple appointments I needed to make that week, and had to have a reliable vehicle. After all of this, no loaner vehicle was ever located, and no communication about that was conveyed, even after several text messages and phone calls. I ended up having to go to Enterprise to rent a car. BMW did reimburse me for MOST of the rental car expense, in the end. But, overall lack of communication all-around was definitely the common denominator in why my personal experience with BMW was lacking (not just this year, but almost every year). People really just want to know what's going on, how problems will reliably and efficiently be handled, and what to expect every step of the way. Putting your head in the sand, ignoring texts and phone calls, and hoping the customer will just go away is no way to run a successful business. BMW messed this up for me this year, and a job that should've only taken a full day (if handled correctly from the beginning) ended up taking 4 days.
Overall service is great and appreciate the ride to work while my BMW is serviced. All the BMW merchandise shelves were all empty. The waiting area needs a major improvement. No special touches while you wait. Hyundai Tulsa across the street has you guys beat in that area in so many ways. They have a Movie theatre, popcorn. Bottled water and full coffee bar just to name a few. Thanks
We scheduled an appointment for an oil change online. We chose to the "wait" option thinking surely a scheduled oil change wouldn't take more than 30-45 minutes. Upon arrival, we were told it would take at least 2 hours. We then arranged a ride causing another family member to drive 30+ minutes round trip twice. Additionally, we were told we would receive a text when the car was ready and were promised a time. No text ever came. When we called and called, we were told it was ready. Very poor service and poor experience all around. I had a much better experience at the lowly Kia service department.
What makes a great dealer has as much to do with how they handle when things go wrong under their watch. BMW of Tulsa went above and beyond to make a undesired situation a good one, they took ownership of the issue, made sure I had a good vehicle to drive, and got my issue fixed. It's things like this that keep loyal customers, and I appreciate everything they did to take care of me.
I'd like to express that my service representative Mr Durant at BMW of Tulsa was very helpful and informative. He was spot on in his information and knowledge of what was going on throughout the entire process. I'm impressed, and surely have confidence in the BMW service team as a result of his expertise.
I was an out of state buyer. I flew into town and they had my ride fueled up and detailed, ready to go. Transaction took 20min and I was out of there. Marco is an excellent sales rep! 5 star service.