Dennis Dillon FIAT: Fiat Dealers in Boise
Is this your Business?
Customize this page
Claim this business
Sales Hours
07:30 AM to 06:00 PM
Service
Monday
Tuesday
Wednesday
Thursday
Friday
Saturday
Sunday
Sales
07:30 AM - 06:00 PM
07:30 AM - 06:00 PM
07:30 AM - 06:00 PM
07:30 AM - 06:00 PM
07:30 AM - 06:00 PM
08:00 AM - 04:00 PM
Closed

Dealership Services - Service, Finance, Sales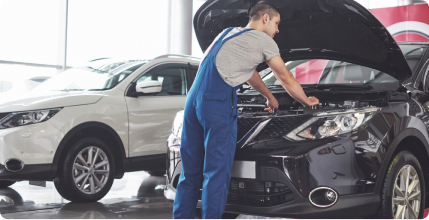 Your Auto Service Is Our Duty
Want the genuine price of general service and spare parts? Just fill the form on our website for any auto service you'd like to have. Our best mechanics will provide services like tyre and suspension check, engine and oil filter replacement, AC services, battery check, oil service and body painting, etc.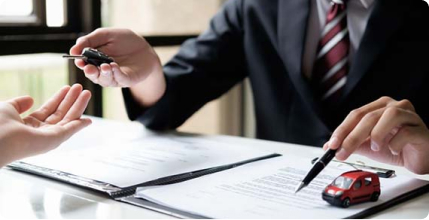 Innovative Financial Alternative
With us get the perfect financing facilities with our wide pool of financial resourcing schemes to choose from while buying a car like car loan disbursal at lowest possible rate of interest, leasing schemes with flexible monthly instalment schemes, warranty claim assurance and special discount on car funding offers.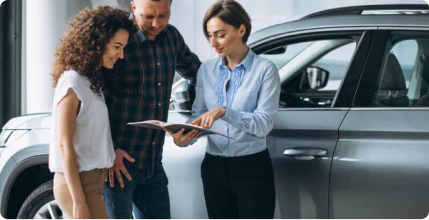 Best Price on Cars USA
When you shop for next car with us, you can expect nothing less than exceptional customer service and the peace of mind that comes with purchasing a well-maintained vehicle. Our team of experts has thoroughly inspected each and every used car in our inventory to ensure that it meets our high standards for performance and reliability. Browse our vehicle inventory now
Review From Google (Most Relevant)
Excellent customer service. I had a molding issue on my Nissan Rogue. Austin the body guy helped me solve some issues that saved me a lot of money. He had a great welcoming attitude. Also a shout out to Rob that went extra mile looking up the parts. I really enjoyed the 4 office ladies working hard on their computers while dancing in there chairs to music. You can tell the employees enjoy there job there, commerce with a conscious.
If I could give zero stars I would. This place is one of the absolute worst dealerships I have ever had to deal with. First, they put our car under the wrong name and address and still haven't cared to correct it. Second, they charged us a ridiculous amount for a repair and diagnosis, whatever it needed to be done so we did it. But as we drove it off the lot after said repair the exact same issue started again. When we brought this to their attention (through text because heaven forbid a BUSINESS answers their dang phone!) They said they would do a free diagnosis but we would have to Pauly for the repair. Um what???? We just paid for the repair and they failed to correct the issue. I have been trying for 3 days, both phone calls and messages, to get a hold of them to talk this issue out but I am yet to hear from anyone. Absolute worst dealership ever. Definitely would not recommend.
Long story short we brought a Fiat pop and unfortunately driving it home it died right away, they took the car back in and replaced the whole engine. I was shocked they said they would do this for us but I am very grateful they did and we appreciate it a lot. The salesman was very friendly too and made us feel welcome.
DO NOT DO BUSINESS WITH THESE PEOPLE. Made the mistake of trying to work with Dennis Dillon again. I have a vehicle with a rebuilt title posted for sale on Facebook marketplace. One of their agents from the purchase department reached out to me and said they were interested in the vehicle and asked me to bring it in. I take of a full day of work because it about an hour and a half drive from me. I get all the way there and she scans the vin and says, " Oh, it's a rebuilt title? We can't work with those." THE REBUILT TITLE IS ALL OVER MY ORIGINAL ADD. She obviously didn't even look at it. I mention three times in my add that it's rebuilt. She cost me almost 400$ worth of time being away from work and a vacation day all because she didn't take half a second to read my post. Go somewhere else for your used vehicle needs. There are plenty in the treasure valley and Dennis Dillon has proven to be trash time and time again.
Marcos, the Fiat service manager is the best! Thank you for making it easier with the texts and phone calls, giving us options, getting us fixed. A++
I took my Fiat 500 into the shop for the regular service and oil change, they changed the oil, but told me and wrote on my receipt that they noticed a coolant leak. They recommended I bring the car back into have it looked at and repaired. I had purchased a bumper to bumper warranty, so I wasn't terribly concerned. Two days later my passenger window quit working, it was obviously the motor involved in the electric up/down switch. I scheduled an appointment for both items. When I dropped my car off, I was asked why I thought there was a coolant leak and I told them their shop was the one who told me I had a leak, they I asked about my window. I was told I would probably need to leave the car because they might not have the part. They would call and let me know. When I received the return call, I was told the car had been on the diagnostic machine for an hour, but there was not a leak. I reminded them that they were the ones who had said I needed to bring the car in. He said there was some tyype of crust around the hook up that might have given the impression it needed work. I then asked if the window was fixed. He said no, they did not have the part, that I would need to leave it until Monday or Tuesday of the next week. It would need to be ordered and it would cost me over $500,00. I said I had purchased the extended warranty, but he said it was not covered. I said I did not have that much money right now, and if the window was up, I would just pick up my car. He said the window was not up, and the mechanic would have to take the panel apart to make the window be up. I went to pick up the car, and was given a bill for $145.00, I asked why, they had not done any work on the car. The clerk said the bill was for diagnostic. They had not done anything with my window, and the coolant was because their tech had said it was a problem. He agreed they had not done anything with the window, but stated the car had been on the diagnostic machine for over an hour and the bill was $145.00. We argued, but I was not given any options. I paid, and was told I needed to sign a release. I tried to write a comment about my experience on the release, but was forced to sign a clean form. I highly recommend you do not trust Dennis Dillon
I don't know about anyone else's experience, but mine, at the Fiat dealership was outstanding! First, let me say that as a woman, I appreciate salespeople talking to ME not my husband when I'm the one buying the car. Secondly, Steve was great about taking me on a test drive, answering all my questions and working with me on financing I could afford. Third, there was and still has been great followup service from both Steve and Scott. All in all I loved dealing with Fiat personnel. I can't speak to the rest of the dealership, but their Fiat people rocked! Thank you for all the help and great service.
Matt was an outstanding salesmen. He gave us the instructions we for our new vehicle. Helped us through all steps as far as Onestar and etc. this is one of your outstanding salesmen. There is mention for us about Joey, he went out his way to make us a great deal. He is a great person.