Herb Chambers BMW: BMW Dealers in Boston
Is this your Business?
Customize this page
Claim this business
Dealership Services - Service, Finance, Sales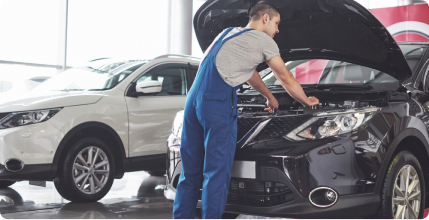 Your Auto Service Is Our Duty
Want the genuine price of general service and spare parts? Just fill the form on our website for any auto service you'd like to have. Our best mechanics will provide services like tyre and suspension check, engine and oil filter replacement, AC services, battery check, oil service and body painting, etc.
Service Specials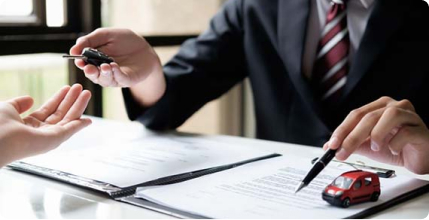 Innovative Financial Alternative
With us get the perfect financing facilities with our wide pool of financial resourcing schemes to choose from while buying a car like car loan disbursal at lowest possible rate of interest, leasing schemes with flexible monthly instalment schemes, warranty claim assurance and special discount on car funding offers.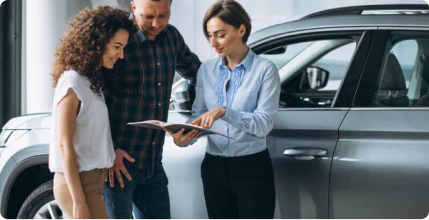 Best Price on Cars USA
When you shop for next car with us, you can expect nothing less than exceptional customer service and the peace of mind that comes with purchasing a well-maintained vehicle. Our team of experts has thoroughly inspected each and every used car in our inventory to ensure that it meets our high standards for performance and reliability. Browse our vehicle inventory now
Certified Cars
Review From Google (Most Relevant)
The pick up and drop off experience was good. But the communications from the service Dept was dreadful. No one returned my multiple calls and texts. I only wanted to know when I was getting my car back. They never got in touch and finally, (the next day!) retuned my calls and my car. There was dirt all over my hood. Looked like salt so I had to clean it. Also I drove it that afternoon and it alerted me that I was low on wiper fluid. I had to stop and add a full gallon. That was supposed to be part of the Multi-point inspection. I only hope they did everything else on the list. This was my first service experience and needless to say I am very disappointed. I love the car and expected top notch service.
I have been serviced with this dealer with my previous F86. Had good experiences with those guys. Two years ago , I switched to another brand for more sporty car experience. Recently, i wanna to buy a G80 M3 manual for daily drive because we are going back to office 2 days a week. Had a call with internet manager, she urged me to come in to discuss with deposit and delivery window. I made explicitly I won't pay above sticker they still asked me to come to make a deal. I did come on that exact day, still wanna charge 5K ADM. I understand the supply chain issue cause enthusiast car hard to get. But in my principle, i don't pay ADM for massive product cars. Anyway, can understand dealer wants take advantage of this special time to make profits, overall it is capitalist country, but you can just tell your customers directly on the phone instead playing a game wasting people's time. Very lame to be honest. Given an extra star instead of one, because i was satisfied with their service before.
Terrible. So grossly inconsistent every visit, extremely disappointing for a "luxury" brand to know I get better service from a Jiffy Lube, yet have the "free maintenance" package because "nobody's going to take better care of our cars than we will" routine. This time, needed a simple oil change & cabin filter replacement which turned into needing a new tire with less that 14k on the originals that came on it. Came home only to realize that not only did they leave the new tire well above the recommended PSI, but never checked the rest of them to bring all 4 to recommended levels. The "corner shop" levels out fluids & tire pressure on every oil change. BMW did neither. Such a simple & nearly free step during a service, it concerns me to look deeper every visit to see what other corners get cut.
This received 2 stars because of a positive experience I had with "Anja" (a sales person/receptionist) as well as two people who gave me my final statement and paperwork- super friendly and kind. I'd give those 3 individuals all 5 stars. On the other hand, the service rep was not engaging and did not follow through (at all.) I had to ask his name and when told he'd come over soon to update me it never happened. I casually walked by a couple of times trying to gain his attention but he wasn't aware of anything except his screen. Maybe an off day for the guy so I want to cut him some slack that said… he can do better and I hope he is more present for others.
Hey Melissa. Thanks for the response. I didn't think a 3 out of 5 was poor. The service at Herb Chambers is "just fine". I took my car in for an engine light displayed. The tech came back with a video (great) indicating what was wrong with the vehicle (water coolant pump, approx $1,700) also that one of the struts was "leaking" fluid and he recommended replacement for both front to keep them in balance (approx $3,600). After talking to the customer service rep a few times, it was determined the strut wasn't leaking but starting to show signs of wear and the repair could wait until it gets worse or I start to hear or notice differences in the drive. So why a 3 out of 5 rating? I've brought my vehicle into Chambers twice now in the past 6 months. During both visits, I get the sense the technician and customer rep are trying to sell service on the vehicle that isn't really needed right away or not needed at all (last time it was a battery cable that "needed to be changed out"; it didn't). Dealerships are inherently more expensive than other service centers. The reason I take my vehicle to a BMW dealership is for the certified parts, certified technicians, and finally because I want to trust what they are telling me. I don't feel the trust with Chambers. Even with the military discount, I wouldn't recommend your dealership for service unless absolutely necessary.
James G is both knowledgable and professional. His ability to convey the vehicles service needs to me in a succinct way is an art. I feel comfortable entrusting that my vehicle will be well taken care of when it is in the service department. I exclusively have dealt with James since I purchased my first BMW in 2013 and I will continue to do so.
I only have my car serviced at Herb Chambers BMW of Boston. I am surprised at how consistent the kind, above par, customer service has been. Technicians recognize me and chat to ask how I am doing. They have done favors like buffing out a scratch that was worrying me even though I came for something else. New folks have the same positive energy. The reps and staff inside are really thoughtful, the wait time is short, and just recently Julieth or Julie was just great! There are a couple of people at the reception desk that also deserve special accolades. Oh, and they do a great job and are trustworthy with regard to the actual service. They are the best!
I had the best experience yesterday at Herb Chambers BMW/ Boston- without an appointment (what was I thinking?) I went in to look over the BMWs and found my dream car. My first experience with BMW but have purchased many cars from Herb Chambers dealerships over the past 30 years- the staff was lovely- made a huge effort to answer all of my questions and orient me to the car- Abdou was very welcoming and it was a busy Sunday! I love the car I purchased and feel like I am "home" again!