Mcconnell Acura: Acura Dealers in montgomery
Is this your Business?
Customize this page
Claim this business

Dealership Services - Service, Finance, Sales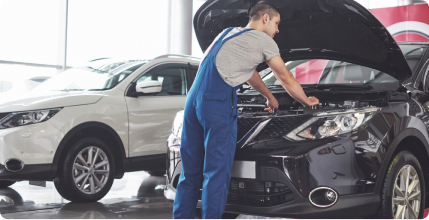 Your Auto Service Is Our Duty
Want the genuine price of general service and spare parts? Just fill the form on our website for any auto service you'd like to have. Our best mechanics will provide services like tyre and suspension check, engine and oil filter replacement, AC services, battery check, oil service and body painting, etc.
Service Specials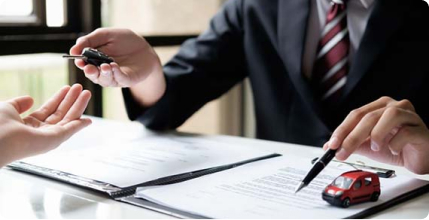 Innovative Financial Alternative
With us get the perfect financing facilities with our wide pool of financial resourcing schemes to choose from while buying a car like car loan disbursal at lowest possible rate of interest, leasing schemes with flexible monthly instalment schemes, warranty claim assurance and special discount on car funding offers.
Vehicle Financing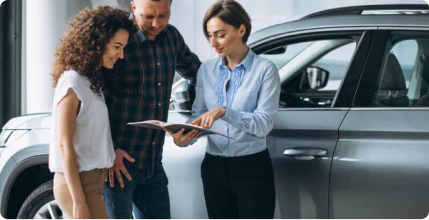 Best Price on Cars USA
When you shop for next car with us, you can expect nothing less than exceptional customer service and the peace of mind that comes with purchasing a well-maintained vehicle. Our team of experts has thoroughly inspected each and every used car in our inventory to ensure that it meets our high standards for performance and reliability. Browse our vehicle inventory now
Certified Cars
Review From Google (Most Relevant)
Bad experience. I paid them $3,000 to fix my car, and they didn't. So when I called back to tell them... The lady that did my paperwork no longer works there. She supposed to been put a note on file for me to bring my car back, but they tell me it's nothing they can do. And,let they lady know that I couldn't come right then, because my 3 month old had open heart surgery so I couldn't come right then. $3,000 for nothing. Not a good dealership
Let me start by saying the McConnell staff, thank you so much for making Our Acura RDX so easy to purchase. Mrs. Williams the hostess kept us entertained and made sure we had our beverages,snacks and conversation. Our Dream Team, Nigel, a great salesman, kept us informed on progress, while waiting, showed Us and demonstrated our many features on our new ACURA. Sean, moved our paperwork right along also and kept us updated. And last Chris Reynolds, who came in and made sure We were taking care of also. Thank You All so much. If You want a Great car; Go to McConnell Acura and Honda Car Dealership. A Good Experience 🙂
Excellent service. I had an unusual issue with my Acura but both Pat in service and Marlon in sales went above and beyond to assist. McConnell deserves credit for providing great service. Won't buy anywhere else
I've been a loyal customer of McConnell Acura since 2003 when I bought my first Acura, a 2003 TL.. I'd had my Toyota Camry for 11 years and my husband was more than ready for me to get a new car so he could have the Camry. I was in Montgomery doing some shopping with my 15 year old daughter and stopping at McConnell was a spur of the moment diversion. The sales staff was very friendly. They were also patient and helpful with my many, many questions. Some of the questions were for my daughter's benefit so she could see some of the things you need to know or at least be familiar with when purchasing a new car. The test drive was great and I loved the vehicle's responsiveness. After getting all the details about the warranties, I was ready to buy. This was the first time I paid for a new car by pulling out my check book and paying for it in full on the spot. Maybe that's one of the reasons the Acura folks always seem pleased to see me, even the few times I've needed a favor. The service desk people are very helpful and knowledgeable, especially Amy. I will only get my car serviced at McConnell. My current Acura is a 2008 TL and my McConnell Acura experience has always been exceptional.
I purchased a new vehicle at McConnell Acura in December, and they were great. I went in expecting the standard car buying experience (give them your trade-in keys, wait ... wait ... get a price, make an offer, wait ... counter their offer, etc). But the time from giving them my keys to getting a great price took about 20~25 minutes. I was definitely impressed. I highly recommend them and will be back the next time I'm in the market for a new car.
I have always had a great experience at McConnell Acura. The customer service is always great! They are prompt to get you in and get your car back to you, and they always take time to explain everything that they have done to the car and what is suggested to be done in the future. Most likely, you'll talk to Amy, who is also awesome! I trust her and know she's looking out for me and my car's best interest. Not only are Acuras great cars, but McConnell Acura customer service makes the overall experience worth every penny of the car.
First I want to say that my experiences prior to today with McConnell have always been exceptional (which is why today surprised me). My family and I were in the Acura showroom today because we are in the market for a luxury SUV. We are vacillating between the BMW X5 and Acura MDX and decided to take a look at the model on the showroom floor because it was raining. In addition, because you all have such great customer service I was leaning towards just getting an Acura so I could purchase from McConnell. We were in the showroom for at least 10 minutes looking at the MDX on the showroom floor and the white gentleman in his office never acknowledged us. As a Black family we felt slighted and as we were about to leave another salesperson walked in and immediately asked if we were being helped. When we told her we were not being helped she was surprised and offered to help us. Connie was fantastic and she may be the only reason we every purchase another car from the McConnell dealership or refer friends and colleagues. We have purchased multiple new cars from the McConnell dealership and even referred friends who have purchased cars there too. That said when there are potential buyers on the showroom floor looking at one of your cars and in the market for purchasing a brand new car at the cost of $50,000+ (especially given the fact that the economy is hurting) it may be good to be sure all of your salespeople always politely acknowledge any customers on the showroom floor (particularly when they are perusing the booklets and looking inside the car). Because of my disappointment in the dealership I went online to see what other dealerships in the area sell Acuras. I see that there are Acura dealerships in Hoover and Georgia and considering that we are in the middle of a pandemic and our economy is suffering I really want to keep money in the local area and the state of Alabama. I certainly hope we dont have to take our business to the dealership in Columbus GA. Particularly, since we may actually purchase two new cars over the next year or less. We are really interested in the 2021 Acura MDX and hope to purchase one when it comes out in the next few months. It is my sincere hope that McConnell will gain our trust and confidence back enough for us to purchase a new car from the McConnell dealership by then.
I've purchased 4 cars from Shawn Parks over the past 10 years and have been extremely satisfied with his professional service and McConnell as a whole. Shawn and the Acura team at McConnell has made me feel like family over the years, continue success. Finally McConnell is at the pinnacle of success in the Capitol City.