Walnut Creek Honda: Honda Dealers in Walnut Creek
Is this your Business?
Customize this page
Claim this business
Honda dealer Walnut Creek
Sales Hours
Currently Closed
Service
Monday
Tuesday
Wednesday
Thursday
Friday
Saturday
Sunday
Sales
07:00 AM - 07:00 PM
07:00 AM - 07:00 PM
07:00 AM - 07:00 PM
Closed
09:00 AM - 06:00 PM
07:00 AM - 06:00 PM
11:00 AM - 05:00 PM

Dealership Services - Service, Finance, Sales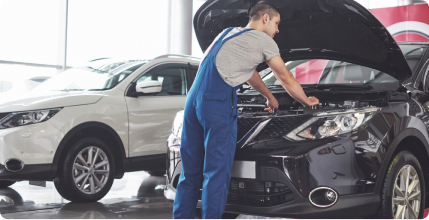 Your Auto Service Is Our Duty
Want the genuine price of general service and spare parts? Just fill the form on our website for any auto service you'd like to have. Our best mechanics will provide services like tyre and suspension check, engine and oil filter replacement, AC services, battery check, oil service and body painting, etc.
Service Specials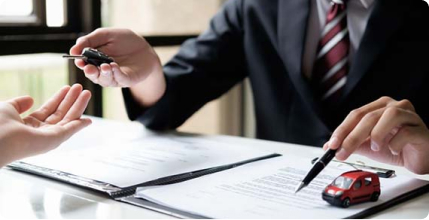 Innovative Financial Alternative
With us get the perfect financing facilities with our wide pool of financial resourcing schemes to choose from while buying a car like car loan disbursal at lowest possible rate of interest, leasing schemes with flexible monthly instalment schemes, warranty claim assurance and special discount on car funding offers.
Vehicle Financing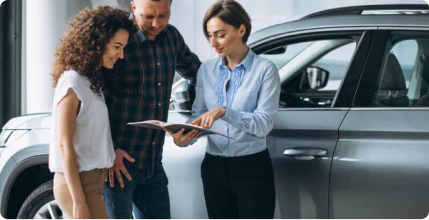 Best Price on Cars USA
When you shop for next car with us, you can expect nothing less than exceptional customer service and the peace of mind that comes with purchasing a well-maintained vehicle. Our team of experts has thoroughly inspected each and every used car in our inventory to ensure that it meets our high standards for performance and reliability. Browse our vehicle inventory now
Certified Cars
Review From Google (Most Relevant)
This place is awesome. Amazing service and affordable pricing. I have an old 2005 Honda and I was worried that they would tell me that my car was just old and then try to sell me a newer model. Well I was wrong. Jonathan and the folks here to care of me and brought my old Honda back up to speed, while also doing a check-up and letting me know what I should watch out for in terms of fluids and maintenance going forward. I'm coming here from now on with with everything.
The bad news is they over charge significantly as compared with non- dealers and make minor problems sound like they are major so you will rush to service something that probably doesn't need servicing for at least 10000 miles. Case I'm point. I had a noise going on when I accelerated that increased in speed when I increased my speed. I took the technician for a drive, he heard the noise, but didn't know what caused it, and told me a needed a $165:" diagnostic check ". Later, they told me I needed my bearings replace on my driver's side front wheel, and it should be done immediately or my wheels will freeze up, and it would cost $550. I took it to another shop. The guy drove with me, told me it needed bearings, no diagnostic needed, it would cost 275 to 350, as it may need an extra part, and that I had plenty of time to think about it unless the noise got significantly worse. I told Honda about this- they would not match the price, or apply the diagnostic fee towards the bearings. I let the other company do the work, and they also found a filter behind the A/C that Hoda should have changed but never did, as this was also a 90k tune up. They showed me the filter and it was disgustingly dirty. All my business has been done by the dealer previously, as I bought the car new there. I always thought they did a good job, but we're a bit alarmist. I will not go back to them after this experience.
Absolutely horrible experience at this dealer, I was told by the dealer that there was no markup on a vehicle, only "fluff mandatory accessories", only to get home and find they added $2,500 additional market adjustment on the price sheet and also changed the maintenance quote they gave me ($450 to over $800) always read the fine print I guess. What's worse is they make you go in in person to reserve a vehicle, try to run your credit without asking you if that's what you want to do (I didn't want to, I was paying cash). Now I have to go in in person to get a refund of my deposit because they "can't process a refund over the phone". Completely untrustworthy establishment and horrible waste of my time. If you like games, hidden surprises, and your time wasted, go to this dealer.
My gas tank won't open on a new pilot, the simplest thing to have work but it doesn't. They want $200 to diagnose why the release isn't connected to the latch. Plush the cost to fix it. I've gotten 8 cars here, and always bought the maintenance package, I will not be returning, trash cars and trash service.
October 4, 2022 (Tuesday) My Car RECALL AIRBAG Honda Civic 2001 .....I had done from 9:00 a.m. till 3:30 p.m. with David Gordon Advisor. And, then, today October 6, 2022....Called in for SURVEY!!! Five Stars....David Gordon call in around 3:00 p.m. that is Done and ready to pick up. My hubby and I went to picked it up around 3:30 p.m.
Service has always been good but today it was excellent! I went to today without an appointment to get my oil changed. I was told it'll take one to 1.5 hours but it was done in maybe 30 minutes or less. Wow! I left my car and after 10 minutes of walking went back to grab something I needed in the car but the car was already done getting serviced. It was pleasant surprise! Also, Michael was very helpful and explained everything to me. I can also say, please trust them if they tell you you need a new battery soon or etc. I didn't listen to them and boy do I regret it! (But it was an interesting adventure). Price has gone up a little but this place is so convenient for me to take my car. It's near Target and tons of cafes and restaurants.
Family owned business. Friendly and helpful sales and service staffs. Bought two Hondas from Walnut Creek Honda. Highly recommend to buy and service your Honda at this dealership.
We purchased a 2019 Honda Pilot and couldn't be happier with the staff and service department. Our car was priced 2k under comparable models on other sales sites. They do so much after sale follow up that we got tired of hearing from them, hahaha. I've had to call twice for issues and was immediately taken care. Just mentioning a issue results in follow up calls to bring our car in to resolve it. Very happy customer ❤💕😁